Hey y'all how's your saturday going? Mine just got a little better as I remembered that I was nominated by the amazing and beautiful Aricouture for this award! It was a short while ago, I had a problem with my notifications and couldn't find the link but when I found the link my fingers could not get typing to respond fast enough! If you're a lover of  beauty, fashion, chit-chats and of course- great photography then Aricouture's blog is not one to miss and after reading, you need to go and check her out!
My Q&As from Aricouture
Do you feel like blogging is difficult, and if so, how? I don't think it is difficult but I do sometimes feel like finding inspiration for the posts can be difficult. I can go through a 'dry patch' at which point I just have to stay away from blogs for a while to 'refresh'.
What is your secret hobby that most people don't know you like doing? I like to make earrings, haha! That sounds so random but yeah I just enjoy the process of making an earring and choosing the effect that I want it to have on the wearer and the occasion etc. If I'm honest I don't tell people about it because I know that they'll ask for some but I only hand them out to very important ladies, such as my mum.
What is something going on in the world today that gets you upset? I hate hate hate, watching the news because there is just so much death inflicted by humans in the world. It sounds cliche but the thought of a human -just like you and me-  thinking that they have the right to take the lives of others and choose for them when their time is up disappoints me and gets me down. Unfortunately in today's society, there is no time for wasting a day, you just have to live every day like it's your last because it really could be tomorrow.
What was your most scariest moment? This is going to sound terrible but I've actually never been scared. I've either been in danger or out of harms way and I don't think it would be wise to share the dangerous ones on a platform. I'm also not scared of anything so I can't even say "when I got jumped by a spider". Although spiders do creep me out.
Do you believe in conspiracy theories? Nope, I don't believe a lot of what I read on the internet and I take it all with a pinch of salt.
What is your biggest pet-peeve? When people ask me something and then talk over me when I reply………It get's me annoyed just thinking about it.
"Hey Autumn, what are you doing today?"
"I'm just go-"
"Autumn?!"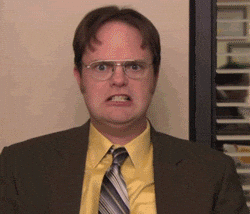 Have you ever met a celebrity before? I've met Kathryn Drysdale, Emma Baxendale, Will.I.am and Tom Jones.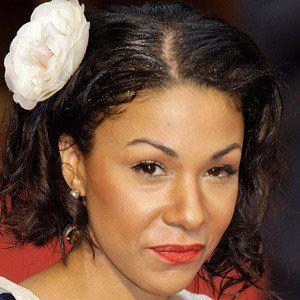 What place would you travel to if you won a free trip? Around the world in 80 days!
What do you think is the secret to success? 
What are some of the key things you've learned over the past few years? I've learned; that figuratively blood is not thicker than water, that you will never progress if you do not make self-development, that true self-love is the most important love but love for others isn't far behind and I've learned how to let go of negative people. I'd say the last one is the most important to me.
My Nominees
My Ten Questions
1. What is your favourite time of year and why?
2. What do you enjoy most about blogging?
3. What is the best gift you've ever recieved and who was it from?
4. How old would you say you are mentally?
5. If you were stuck on an island and you could only take two films which two  films or boxsets would you take?
6. What was the last book you read?
7. What is your favourite memory?
8. Have you ever been on a date before, if so how did it go?
 9.What is your favourite holiday of the year?
10. What is your all time favourite sweet?
Again a huge thanks to Aricouture for the nomination, I really enjoyed answering the questions and thank you for reading!